Big Sur, Monterey Part II
This morning I thought to myself, It's been ages since I've posted actual photographs on my photo blog. I decided to remedy that situation by showing off a little something I picked up in the Monterey Aquarium (in Monterey, California) on Sunday.
This is more of a stock/photojournalism style of image that I don't think fits in with the other images in my gallery, so Single-Serving Photo is the perfect place for it!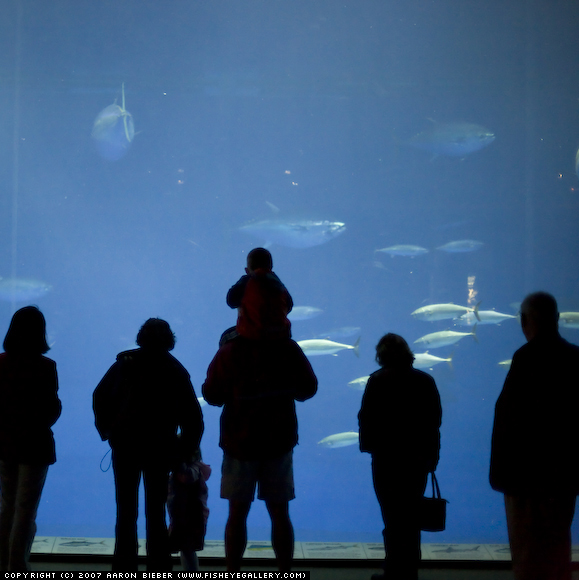 A family enjoys one of the largest tanks at the aquarium, which is home to five hundred-pound tuna.
There will be many, many more images to come as my California adventure continues. I've taken approximately 950 photographs so far, picked out at least 15 solid "keepers," and I still have three full days in San Francisco ahead of me!
Keep an eye on the blog for further updates!