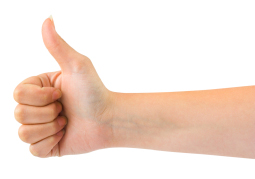 Sometimes I feel like a shill when I talk about these sales and deals, but it's so hard for me to look at a fabulous bargain and not pass it on. Such is the case with the so-called Canon Loyalty Program, which is apparently Canon's way of saying "thank you" for buying one of their point-and-shoot cameras.
I found this on the venerable deal-hunting site "FatWallet," and if you like you can read the original post yourself. Basically, if you have a qualifying Canon digital camera (it has to be digital and it's really limited to point-and-shoot models), even if it doesn't work anymore, you can trade it in for a refurbished white-box replacement at a pretty reasonable discount.
If you have an out-of-warranty Canon point-and-shoot and you were thinking of upgrading it, this could be an opportunity to save a little cash, which is something everyone could probably stand to do right now.
Read the fully detailed summary of the program on the FatWallet forum