Another Blogging Meta-Post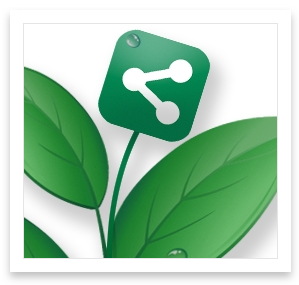 I try not to gush too frequently over the changes and updates that I make to this blog. Especially when they don't really impact you, my dear readers. Occasionally, though, there is a change that I feel I should explain so that you know what's happening and what I'm up to. This is one of those times.
You've probably already noticed the sharing buttons at the bottom of every post. I am trying out the ShareThis platform so that you can quickly and easily send anything you see here to your social network(s) of choice, including Facebook, Twitter, and Google+ (which I adore).
If you aren't on any social networks, or your friends aren't, you can click the very first button, the "share" button, and send a link via normal old e-mail. Yes, we have reached the point in our technological growth where e-mail is both "normal" and "old."
In any case, I merely wanted to point out that this new feature is in no way a scam or trick of any kind. I will not gain access to your Facebook Wall or be able to read your Google+ Stream, I will only be able to see statistics on how many people shared things and how many people clicked on your shared items, which is helpful for me to see what's popular and what I should write more about.
If you have any questions or comments, please leave them below.